________________________________________________________________________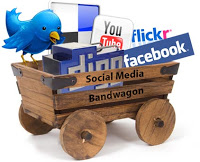 Interactive public relations
, or interactive PR, is the use of Internet tools and technologies such as search engines, Web 2.0 social bookmarking, new media relations, blogging and social media marketing. Interactive PR allows companies and organizations to disseminate information without relying solely on mainstream publications and communicate directly with the public, customers and prospects.

The term 'interactive public relations' implies two-way communication, between an organization and its publics. Internet methods have emerged as a quick and convenient way of speaking to the public, but are better characterized as digital public relations. Although dialogue is encouraged online, the feedback can be less than desired and/or incapable of reaching the intended audience.

Internet methods (i.e. Digital PR) such as blogs, Twitter, email/text blasts, MySpace and Facebook take an informal approach to talking at people, anticipating a response, but are unable to determine if the message is accurately comprehended.

Interactive public relations incorporate all forms of communication. It is not limited to online press releases and bloggers, but instead utilizes every element of building relationships while maintaining the significance of the spoken word.
Some elements of interactive PR that also incorporate viral and mobile technologies are:
Press release content optimization for search engines, to help with SEO efforts
Promotion of press releases through social media sites, as well as participation in community discussions on these sites
Automated monitoring of online press coverage and use of brands and trademarks
Creation of internal corporate, organization or individual blogs

- range in scope from individual diaries to political campaigns, media programs and

corporations
- efficient way of sharing knowledge and maintaining news from an organization
- encourages dialogue, positive and negative views
Twitter for up-to-date information that is sent to one or everyone

- used for questions, contacts, informal invites
- allows people to follow each others' activities, keep in touch
Email/Text Blasts offer current information publicized quickly to a large group of people

- can be used in emergency situations
- ability to measure replies
Social Networks such as MySpace and Facebook allow people to communicate on a professional and/or social level

- complete control over the images and messages, free of charge, encourage word-of-

mouth
Production and promotion of podcasts and webinars
|