________________________________________________________________________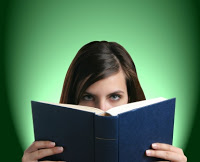 PRESIDENT BUSH TELLS A STORY
On March 18, 2005, President Bush stood before a group of Florida voters to tout his social security plan. He did something quite ordinary during his speech. He acknowledged a person in the audience and told her story.
President Bush told the crowd he had recently spoken with a local resident named Anna Brooks, a widowed grandmother, who would benefit from the type of social security personal account he was proposing.
We've all become accustomed to politicians pointing to people in the crowd and telling their stories, but why do they do it?
WHAT THE PRESIDENT UNDERSTANDS
Pay close attention to a key phrase used in the Anna Brooks anecdote - "social security personal account." What do you picture when you hear that phrase?
Odds are, probably not much. It's an abstract concept that's tough to visualize and get passionate about.
What President Bush understands - as do most working politicians - is that abstract concepts have to be brought to life through real people. The story he told about Anna Brooks was about a woman suffering to make ends meet because her husband died at a young age. If only there were social security personal accounts, Mr. Bush argued, her financial suffering could be alleviated.
As he told that story, people in the audience nodded their heads in agreement. Yes, they all seemed to think, Ms. Brooks' burden should be lifted, and, well, if personal accounts would help, they seemed like a terrific idea.
Imagine instead if the President made a more academic case filled with statistics and data. Do you think he would have elicited the same emotional reaction from the crowd? Would they have nodded their heads with the same enthusiasm?
WHAT THIS MEANS FOR YOU
Journalists are storytellers by trade and need drama to bring a story to life. Abstract concepts - be they social security personal accounts, medical liability reform or climate change - need to be brought to life through an anecdote.
Instead of just talking about the scientific effects of climate change on our biosphere, talk about the South Pacific fisherman who can no longer feed his family because the fish catch has declined due to global warming.
Instead of talking about medical liability reform, talk about the pregnant woman who has to cross state lines to meet with an obstetrician since her local doctors have all stopped delivering children due to high malpractice premiums.
And instead of talking about social security personal accounts, talk about a Florida widow who would benefit from them.
By doing so, the public not only understands what you're saying, but begins to empathize with a specific person. That empathy means they care - and the more you make people care about your issue, the more they are willing to agree with your point of view.
AN ADDED BENEFIT
By offering anecdotes to journalists while being interviewed, you can help turn your Page 16 blurb into a front page feature article.
Abstract stories about process - if covered at all - are usually relegated to small blurbs on the inside pages. But by taking an abstract story and bringing it to life through real people, journalists can find those people, interview them and get a better sense of how they are personally impacted by your issue.
Suddenly, the reporter has a way of telling your story in a way that his or her audience is more likely to care about. Instead of telling a story about social security personal accounts in the abstract, the reporter can tell a story about social security personal accounts in which a specific person is genuinely affected. And that, paired with a photograph of the woman with her grandkids - is front page material.
Brad Phillips is the founder and president of Phillips Media Relations. He was formerly a journalist for ABC News and CNN, and headed the media relations department for the second largest environmental group in the world.
For more information and to sign up for free monthly media relations and media training e-tips, visit his
website
.
Article
Source
.
Tags: public relations job description, public relations stories, public relations
|