________________________________________________________________________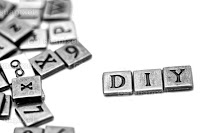 Public Relations can be a scary thing to take on if you've never done any. Whether you are an experienced PR pro, or if you've just begun getting your feet wet, these following tips can help you do public relations yourself, instead of hiring a PR firm/agency.
1.) Spread the word. You'll need help from others, especially in the online world. You need to position yourself as a credible resource for information as well as an industry professional who knows what they're talking about. Being personable and 'real' can greatly attribute to the success of your PR efforts. The word can be spread with a press release, commenting on forums, getting involved offline, and/or having a website.
2.) Start a blog. (Another way to spread the word.) The stigma that blogs carried a few years ago is slowly dissipating. Blogs used to be places where teenagers could rant and rave about their daily tragedies. No longer! Blogs are essentially a website that allows for creative writing and a more personal touch to the information being written. A blog can open doors, inviting consumers to come in and get to know you. The great thing about blogs is that they are easy to manage and personalize. With websites teeming with templates, you can create a blog that really relays who you are (or who you think you are), and there is little to no maintenance needed. You don't have to be a whiz at HTML or CSS, unless you want something even more personalized. Some companies have started blogs, and made that their only website. Your blog can even get picked up by other bloggers or professionals online, spreading what you have to say around the Internet.
3.)
Start a Podcast/Videocast.
What a great way to reach readers (now listeners and viewers)! A podcast is simply an audio file you record with any information you wish to share with others, while a is a video file. These two forms of media have evolved from the combination of radio, television, and the Internet. If you get a lot of emails with questions regarding your expertise, why not make a podcast, reading some of these emails and answering them? It is a quick way to reach thousands of listeners, providing information that may be of use. For some information on how to create your own podcast, visit
About's
how-to.
4.) Read. This will keep you up-to-date. Read other blogs, read news, read anything! (Well, ok, not anything.) Read blogs in your industry, in related industries, and blogs on current events. This will help fuel topics for your own blog, and it can also give you a good place to comment, leaving a link to your blog, and getting involved in the online community.
5.) Offer more. This doesn't mean you have to go over the top, and at times, it doesn't even mean you have to do anything beyond your normal tasks. By offering more, your brand and company will carry a more significant meaning in the mind of the consumers, and mind space is the end goal, after all. Ways to offer more:
Make your site educational. You don't have to sell your product all the time. If you offer educational resources to visitors, they may see you as a reliable source, and visit time and time again.
Make your site interactive. As consumers, we love choice. If there are links to click, places to move around to, and places to voice opinions, your site could become a hit.
Price competitively. And, on top of that, offer a product that you've worked hard on. Make a product better before launching another.
These are just a few of the numerous things you can do for yourself. PR online is different than offline PR, so know that you have to do some creative things to get results.
|