________________________________________________________________________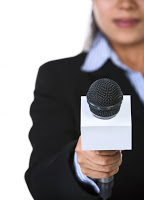 Public relations is popular because it is very cost-effective and it works. If you send out one press release, for example, and it gets into print, it could generate more interest in your product or service.
Businesses that want a leg up on their competition need to focus on boosting their public relations (PR) efforts. This keeps them from going under when the economy is weak, and gets them ahead of their competitors when sales start picking up. Now is the perfect time to get a fresh start on your publicity strategies.
Here are ten tips to help you use free publicity to kick-start a business into high gear:
1.Articles: Articles don't have to be long; they just need to be informative. Writing articles gives you instant credibility, too. Submitting online, as well as offline, provides another good chance to get your name in print at no cost. Be sure to put your contact information in a contact resource box at the end of the article.
2. Press releases: Reporters everywhere are looking for stories, and a press release gives them the information to write that story. Just make sure it's newsworthy, not just an advertisement.
3. Newsletters: Writing a newsletter is another way to keep your name top-of-mind. This can be online or offline. Both contain content valuable to your target market and many times advertise your products and services. The cost of this is nothing, yet the return potential is infinite.
4. Business cards: Think of your business card as a small billboard and start handing them out everywhere. Include them in all your correspondence - even in your bills!
5. Public speaking: Speaking in front of an audience usually makes you an expert. People like to buy from experts. If they're in your audience, then they'll remember your expertise and come to you when they need your product or service. Speaking is free, and it's just like making a sales call to many people at one time.
6. Free reports: Offering a free report online is a good way to get an e-mail from prospects so you may market to them later. This is the whole basis of permission-based marketing, or opt-in lists. You can do the same thing offline.
7. Radio: Radio is expensive, you say? Not if you are being interviewed or calling in on a talk show. Getting interviewed is free, except for your continual follow-up with producers. Calling in is free, but sometimes it's hard to relay contact information.
8. Online forum participation: There are many online newsgroups or forums for a particular subject area. Participating in these is another way to get your name out. Many online forums will let you put an e-mail signature with a link to your site or message with another site linked. Take full advantage of this; these links get clicked often when of interest to the forum participants.
9. Strategic alliances: Introduce yourself to other businesspeople who don't compete with you but sell products or services to the same target audience. Offer to promote them if they promote you. Make sure they're people you like and trust.
10. Letters to the editor: Many times a letter to the editor has a better chance of getting published than the actual press release. You'd be surprised how many people read this column in publications. This is also another way to become friends with the editor. If they see you enough and match you with a newsworthy press release, then your chances of getting a press release in print increases.
Shannon Cherry, APR, MA helps businesses, entrepreneurs and nonprofit organizations to be heard. She's a marketing communications and public relations expert with more than 15 years experience and the owner of
Cherry Communications
. Subscribe today for Be Heard! a FREE biweekly ezine and get the FREE special report: "Get Set For Success: Creative, Low-Cost Marketing Tips to Help You be Heard."
Article
Source
.
Tags: free publicity, public relations, free PR, PR tips
|