________________________________________________________________________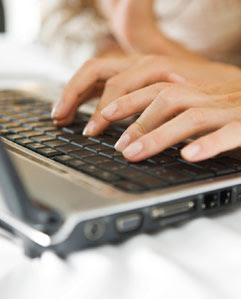 This guide to "SEOing" your PR efforts can help you get high-ranking search results for your press releases, marketing white papers and ezine newsletter content. Whether you are managing PR efforts for several online companies or just one website, you've probably wondered how you can increase your sites (more importantly, your work) overall impact in the Web community. While the answer lies less and less on traditional forms of promotion such as press releases, learning the tricks of the trade to qualifying for top search engine placement could be the most important thing you ever do for your company.
So how do you help generate visits to your website? By optimizing website content such as press releases, marketing white papers and ezine newsletter content you can increase the chances that potential visitors select your site from search engines. The reason (which you will learn how to do in this article) is because you will using alternate keywords and key phrases that are related to your business or service that are outside of the most popular terms that your search engine optimizer should be striving for, and your advertising efforts should be bringing in through bid for placement campaigns.
Identify Your Target Audience:
While traditional PR teaches us that it is wise to focus our efforts on reaching journalists, editors and producers (members of the media), effective online PR make us focus on reaching the "public" directly. If you provide a specialized product or service, web users may not know you exist if you don't appear in the search engines. If your search engine optimizer can't get a number one listing for the hot keyword for your site, don't worry, you literally have thousands of other keyword and key phrase options to choose from to generate publicity.
As a PR person, you probably have hundreds of articles, reviews or press releases about your company's specific products or services. The best thing you can do with them is to identify which audience is best suited to that content and be as specific as possible. This is typically called a "segmentation strategy." While the media should continue to be one of these "segments" don't eliminate the larger "segment" of general web users. These are prospects for your products and services and are searching with innumerable variations of keywords, many of which should be contained within your PR materials like press releases.
By actively segmenting your users into groups, the users you are attempting to attract are actively seeking information about products and services, which is exactly what you are providing with articles, newsletters, reviews and white papers. These readers will eventually be ready to buy from your site if you are selling what they are looking for!
Researching Your Keywords
Whether you realize it or not, there are probably thousands of keywords and keyword phrases that people might use to find information about the products or services that you provide. Since you have already segmented your potential audiences, a little research never hurt anybody. So sit down, find your competitors and see what keywords they are promoting their site with. You might also want to use popular keyword suggestion tools provided by bid for placement search engines such as Overture or 7Search.com. You will quickly discover the most searched words or phrases that people are actually using. Start with general descriptions of your services and move on to two or three word phrases. The more general your terms are, the more competition there will be for them. So instead of the keyword "Public Relations," how about "public relations firms in Chicago?" Instead of "baby gifts" how about "unique baby shower gift ideas." Picking more specific key phrases can increase your chances of driving quality traffic and generating buzz about your product. Use these targeted terms in your press releases, articles and white papers; better yet, use one targeted term and its derivatives in one article each and make the most of all your keywords and all your articles at once! Also, make sure the content reflects the audience segments you identified.
The Hack's Guide to SEO
SEO is complex and requires expertise to be truly successful, unless of course you follow this simple overall guide to optimizing your PR content. There are literally hundreds of guidelines that must be abided by that you should at some point try to understand. The first is to make sure the words that people use to find your product or service are included in your page and its content. These pages need to be useful, information rich and clearly and accurately describe your content. Then position the keywords (that's optimization). Make sure that the keywords and key phrases you have researched appear in important positions on your website. Each page's title tag is unique and should be as important to you as the headline of the press release posted on your page. Remember that optimization does not mean stuffing your meta-tags with every single keyword and key-phrase. Appropriateness is more important that quantity in this case. Make sure those keywords are relevant to the content appearing in your pages and that they appear high in the body copy of your page. When you think about it, these same "Inverted Pyramid" principles of press release writing should be used when you optimize your content: keep the good stuff at the top, just in case your visitor loses interest. Keep in mind that pronouns are just "dead weight" to search engine spiders so enter your press release "it." "its," and "ours" with specific keywords or keyword phrases for each page of content.
Go Promote!
It's what you do best so go do it! Share your press release, articles, white paper and Ezine with as many people as you can. Since every major search engine uses links as part of its ranking algorithm, you can improve how well these newly created page rank if they get a lot of quality inbound links from other sites. Ask other PR webmasters like you for reciprocal links, submit articles to article directories, and get a professional SEO to submit your hundreds of newly optimized PR content pages!
The End
This guide to "SEOing" your PR efforts is not intended as a replacement for a complete Search Engine optimization campaign, it is merely a guide to help you get high-ranking search results for your press releases, marketing white papers and ezine newsletter content.
Author: Peter Prestipino is the founder and CEO of SCG - Swirling Circle Group Public Relations.
Article
Source
. 
Tags: public relations content, public relations, PR, strategic public relations
|