________________________________________________________________________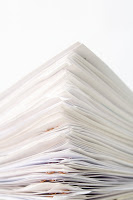 Public relations and news releases are synonymous in the minds of some. Because the media relations aspect of PR is so "public", the PR discipline often is narrowly defined by this tactic. PR is much more than cranking out positive client fodder for the media.
My definition: PR is developing, managing and maintaining relationships with any audience that can affect your organization.
Edward Bernays, the father of PR and the nephew of Sigmund Freud, takes his definition into the social science realm. (Well, what did you expect from Sigmund Freud's nephew?) He advised clients on the social attitudes and actions to take in order to garner the support of audiences critical for success.
Bernays counseled his clients to do something to interrupt the continuity of life in some way to bring about the appropriate media and public response. Typically, these "interruptions" were done in such a way as to leave no trace of Bernays or his client behind.
Consider this. In the 1920s Bernays melded corporate sales campaigns with popular social causes. As an agent for the American Tobacco Company, he convinced women's rights marchers in New York City to smoke Lucky Strike cigarettes as "Torches of Freedom." Unlike the Wizard of Oz, Bernays managed to stay concealed behind the curtain.
The problem I have with Bernays' definition of PR is in its manipulative aspect. I believe that true PR practitioners seek common ground upon which to build mutually beneficial relationships.
Harry Hoover is a partner in My Creative Team. He has 30 years of experience in crafting and delivering bottom line messages that ensure success for serious businesses like Bank of Commerce, The Bray Law Firm, Brent Dees Financial Planning, CruisingTheICW.com, Duke Energy, Focus Four, Levolor, North Carolina Tourism, TeamHeidi, Ty Boyd Executive Learning Systems, VELUX, and Verbatim.
Article
Source
.
Tags: press releases, public relations, PR, networking, relations
|