________________________________________________________________________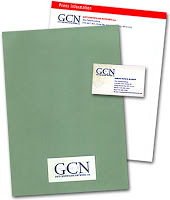 How do you make a friend of the media? A press package can go a long way in helping you deal with the media. It allows you to have everything you need handy.
Many individuals in the media will ask you to send your press package to them, so it is very important to be sure to make one up and to keep it up to date.
What does a press package contain?
1. Your biography
2. Your picture
3. Information on Your Company
4. Press Releases
5. Any articles written about you
Note: If you are a frequent speaker, you also want to have an updated itinerary in your press package of where you will be speaking.
Copyright DeFiore Enterprises 2002
Chuck and Sue have been helping folks start successful home based businesses for over 19 years, and we can help you too! To see how, visit their
website
for the latest FREE tips and tricks, educational products and coaching in creative real estate investing and home based businesses.
Article
Source
.
Tags: Press Package, contents, PR
|