________________________________________________________________________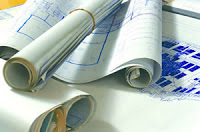 As a business, non-profit or association manager, you'll know it's PR paydirt when you're able to persuade your key external stakeholders to your way of thinking, then move them to take actions that lead to your department, division or subsidiary's success.
Proof of the pudding will be outside stakeholder behaviors like increasing repeat purchases, more inquiries about strategic alliances, new specifiers of your components, more membership inquiries, or a jump in capital contributions.
But to realize such results, you'll have to get personally involved with the public relations people assigned to your unit. Then shift their emphasis from communications tactics to a workable and comprehensive blueprint that will lead to your success as a unit manager.
A blueprint, for example, like this: people act on their own perception of the facts before them, which leads to predictable behaviors about which something can be done. When we create, change or reinforce that opinion by reaching, persuading and moving-to-desired-action the very people whose behaviors affect the organization the most, the public relations mission is accomplished.
What such a public relations blueprint will require of you, is a sharper focus on those outside groups of people who play a role in just how successful a manager you will be. In other words, the blueprint targets your most important external audiences.
Get your PR people on board early on. This should be an easy task as some of them, no doubt, are wondering if there may be more to public relations than press releases, special events and brochures.
Enlist them instead in a core public relations effort to determine how all of your crucial outside audiences really perceive your operation. I speak here of audiences with perceptions leading to behaviors that affect your organization the most. So discuss with your staff how you can gather those key audience perceptions in the most cost-effective manner.
Since retaining a professional opinion survey firm can be very expensive, you may well conclude that you and your PR staff can interact with members of your target audience and ask the necessary questions. And I would agree.
Among the questions: What do you know about us? Have we ever worked together? Was it a positive experience for you? Did you ever have a problem with our people? Watch for evasive or hesitant answers and, especially, for negativities such as inaccuracies, misconceptions, false assumptions or rumors.
The data you collect lets you set your public relations goal. For example, clarify that misconception, correct that inaccuracy, kill that rumor dead.
You are a manager fully aware that every good goal needs a good strategy to show you how to reach that goal. When it comes to matters of opinion or perception, you have just three strategy choices: create perception where there may be none, change existing perception/opinion, or reinforce it. But take care that the strategy you select fits nicely with your new public relations goal.
Now it's message time - the special words you will use to alter what you discovered some of your target audience members have come to believe. This corrective message is crucial to the success of the program and, all at the same time, must be clear, believable and compelling.
The next step truly can be called "special delivery." Here, you take steps to get your message before the eyes and ears of your target audience. Communications tactics will handle that chore for you, and there are dozens of them available like newsletters, brochures, press releases, media interviews, emails, facility tours and lots of others. Be sure that the tactics you select have a track record of reaching people like those who make up your target audience.
Your two-part bottom line? A workable and comprehensive public relations blueprint that (1) assists you as a manager in creating the external audience behaviors you need and (2), in so doing, helps you achieve your department's business, non-profit or association objectives.
About The Author
Bob Kelly counsels, writes and speaks to business, non-profit and association managers about using the fundamental premise of public relations to achieve their operating objectives. He has been DPR, Pepsi-Cola Co.; AGM-PR, Texaco Inc.; VP-PR, Olin Corp.; VP-PR, Newport News Shipbuilding & Drydock Co.; director of communications, U.S. Department of the Interior, and deputy assistant press secretary, The White House. Visit his website
here
.
Article
Source
.
Tags: tips for public relations, public relations plans, public relations
|