________________________________________________________________________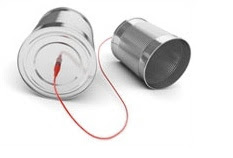 Media Relations may be the most important part of Public Relations. As such, Media Relations Training is a useful tool any business professional can utilize. It may be recommended for professionals in the PR industry or department of a business, but it would be beneficial for all professionals of a business to partake in media relations training.
Ideally, it will help equip individuals with the right tools to effectively and professionally deal with the media and also give a better understanding of how the media works. The end goal is to enhance collaboration with the media in order to strengthen relationships and encourage coverage for a story or press release.
It involves gaining an understanding of a news organizations' needs in addition to methods to meeting them, being able to communicate in a time of a news crisis, and responding to the media in a way that is effective and succinct, improving communication skills and defining and improving strategic communications. The goal is to learn how the media works, what motivates them, and how you can get coverage for your news.
There are many options for training. Regardless of where the training comes from, there are a few things that are critical to a media relations training program in order for the training to be worthwhile. They could include the following:
Tips to handle impromptu and unexpected interviews. Whether they be via telephone, email, etc., knowing how to handle unexpected interviews is vital for the survival of a media relations specialist. Reason being, this skill can be used in almost any situation.
Some ideas this topic could cover (among many others):
- Keep your company up-to-date with corporate goings-on so that any one person could answer a question directed at the firm about a news piece, product launch, or employee addition.

- Know that it is O.K. to ask to call back. Take a second to gather your thoughts, predict what might be asked of you, and breathe.

- Stay congruent in the information you release, whether it be to the company or to reporters. This way no information is questioned and your credibility is intact.




Hand feed the media. This could include many different tactics with the end goal of catering to the media so that your news and company information has a large share of the coverage being given. Some of those tactics might include:
- Creating newsworthy news. This involves making your news release more than just an announcement of the new addition of a CEO. It requires that you make the news release more about what the addition means to the community, where the party for the addition will be, and what it means to the company.
- Make an exclusive on some of your news. This could make others want your news, or simply repost your news for you if you only provide it to one form of media.
- Know who your target is. If your story needs to go to a specific journalist, figure that out. Tailor your story for that individual. If the story doesn't feature something they are interested in, chances are they won't suddenly enjoy or find interest in your story.


Say what you want to say, and do so your way. When you are in an interview, it is important to have some control in the interview so that the interviewer knows you've been through this before and there are few tricks that they could pull on you. This also ensures that you answer correctly the questions asked of you, and that the information you release is what you wanted to leak. Some important things to remember:

-Do not talk "Off The Record". A reporter may not keep what you say off the record. Be careful, and remember that you are always "On Record".
- You are allowed to say that you do not want to talk about something, or that you are not well informed enough to talk about a topic. Often times you can request that a document be sent to your company or firm prior to the interview taking place, and in doing so you are able to prepare your answers. Though the interviewing company may decline, it is appropriate to ask what topics will be covered. There may be some things you have yet to disclose with any public.


Know how to pick an appropriate spokesperson. This person ought to be the person you send for the media training, but if it is not, the aforementioned are some things this individual should know and practice. It is critical to pick the right spokesperson; they are the company representative. A personable individual with excellent communication skills is needed for this role. It could also be the person who knows most about the questions an interviewer is asking, though at times, those people are not the most personable or approachable for an interview. In those cases, the spokesperson should talk with them beforehand.
Other things this training could cover include hands on experiences, such as interviews, talking with real people in media, and real scenarios. Each training will differ, and as such, it may be beneficial to take more than one. Do your research and find one that you think is best for you. Some require a few days, so ensure that you can commit to that as well.
It is important to know how to work with the media because they are your free advertising source, and they can also be the worst informant of your company. They are not within your organization, and as such, do not always have the right or full story.
|