________________________________________________________________________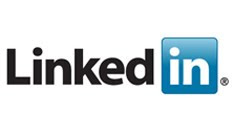 Public Relations is a full time gig for any company, and to add to that laundry list of chores to do as the PR professional you are, you and your company ought to be participating in the social networking sites, such as LinkedIn, Facebook, MySpace, and Twitter, to name a few. This article will briefly explain how to use LinkedIn, as well as some of the benefits of using the site.
A social networking site to utilize your real life network connections from business and education, LinkedIn allows you to can connect with classmates, professors, coworkers, employees, and employers. This is a great tool to utilize your networks already in place, and to increase the size of those networks by seeing the networks your peers have. This enhances the potential one has to find employment, employees, or advice from industry professionals or others who have experience in a field you may be looking to enter. In addition to advice, there are many groups that can be joined for students and professionals alike, such as the PRIntern Group.
Once you've signed up to become a LinkedIn member, which takes just a few minutes, filling out your profile takes a little longer. Having a resume to upload will save you time; LinkedIn takes your resume and updates your profile with the information therein. Voila! Work Experience: done. Education: done. Though it may get some things wrong, it's easier to change once the information is already uploaded, rather than starting from scratch.
Then, once you've created a profile, start searching for people you know. You can search by schools you've attended, places you've worked, even by industry or location. Creating these connections keeps you in touch with past colleagues, professors, or other peers who may be able to help you find a job in these tough times. If anything, it's a great social tool.

For prospectives looking to enter the PR industry (or any industry, for that matter), remember that your online presence represents you to millions of people, including companies that you may have applied to or are currently working for. Filter your content, make things private, and exclude things you wouldn't want your mom to see, because she's probably your friend on a number of these sites as well. More often than not, companies will screen your online accounts to see if you'd be a good potential hire. If your profiles make a bad impression, you may be cast out of the interview pool.
|