________________________________________________________________________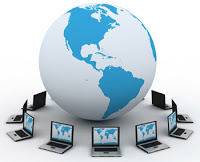 Are you launching a new product or website? Announcing a new book, movie or seminar? Then you've probably created a press release - sharing the: who, what, when, where, how and why of your special newsworthy item.
However, there is a lot more to a press release than just creating one. Perhaps the most important aspect of a press release is the distribution. The purpose of a press release is to gather media attention. Online there are many places to post your press release. However, if you're on a low project budget, the cost can be prohibitive - ranging from the hundreds to even thousands of dollars.
Below, I've gathered several sites, forums and lists that will allow you to distribute your press release for free!
Places to Post Your Press Release For Free:
-
BizEurope
-
Free Press Release
-
Click2NewsSites
-
PRWeb
-
PressBox
-
DimeCo
-
OpenPress
-
Press XTV World
-
Press Blaster
In addition, there is a great thing called "Web Rings" where like sites are grouped together in a directory like fashion, check it out by clicking
here
.
Also, don't forget the importance of discussion boards and online forums. Be sure to check out the different groups offered by both Yahoo! and MSN to see if they may be interested in getting the word out on your new product, service or site!!
There are many avenues out there for getting the word out without going broke! So, don't be intimidated, get started sharing the word. You may just be surprised by the results!!
Jennifer Gibbs is a successful freelance professional living in South Georgia with her husband and son. If your business is in need of an exciting press release (or an exciting SEO'd press release) visit her website
here
.
Article
Source
.
Tags: online public relations resources, public relations online, press release distribution, public relations, free press release submission
|