________________________________________________________________________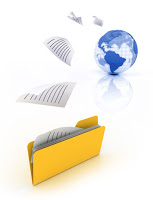 A great way to celebrate your achievements and capitalize on your successes is to share them with your clients, members, community leaders, and other influential decisionmakers. But how can you do that without sounding like you are bragging?
Tell the story of your success using one of these five approaches, which will work for newsletter articles, website content, and press releases.
Profile a Person Involved
Personal profiles are a great way to share good news. Instead of talking about your accomplishments directly, profile the people who worked on them or the people who benefit from them. If the profile is of a staff member, have them explain the challenges associated with the project and why the success is so meaningful to them. If you profile someone who benefits from the successful project, ask them to explain how his or her life has changed for the better as a result of the organization's achievement.
Analyze a Trend
Put your accomplishment in the context of larger trends within your community or national trends in your field. Use events and statistics from sources outside your organization to demonstrate how your success fits into a larger pattern (or bucks a trend).
Explain How You Did It
In an easy-to-follow format, provide your readers with clear directions on how to do something related to your accomplishments. What did you learn during the process that you can share with others? What can your newsletter readers do to help build upon your achievements and further your mission? Show your readers, step-by-step, how they can be a part of your success.
Create a Top Ten List
People love lists! Create a top ten list related to your accomplishment. Consider these angles: Ten Things We Learned on the Way to the Top, Ten Mistakes We Made Before We Hit It Big, and Ten Things We Do Every Day to Keep Growing. You don't need ten items, of course. You can pick any number that works.
Challenge the Conventional Wisdom
Busting a myth or challenging what most people assume is true is another great way to grab and keep your readers' attention. Being successful often involves taking risks and doing things differently than others. Talk about how you broke away from norms to accomplish something great.
It is important for you to share your successes publicly, because success breeds more success. No one likes a show off, but if you use a strong, creative angle like those described here, you can tell your positive stories and successfully cultivate more supporters, clients, donors, and volunteers.
© 2005, Kivi Leroux Miller. All Rights Reserved.
Kivi Leroux Miller is president of Writing911.com, which provides free writing advice, tip sheets, e-courses, and in-person workshops for people who need to write well at work. She specializes in helping nonprofit organizations improve their newsletters, annual reports, and other publications.
Visit her webiste
here
to sign up for "Writing Tips," a free monthly e-newsletter that will help you improve your writing and your publications.
Article
Source
.
Tags: public relations story, public relations strategy, public relations
|