________________________________________________________________________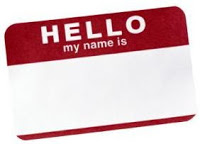 Marketing and PR have merged, thanks to the wonders of the Internet. As such, businesses should have some sort of presence online, whether it be a website, blog, or network ID to comment
on other blogs or forums. Instead of letting others dictate what your name means online, get involved. It is a great way to reach the people that are looking for your services and products, as more and more people are online. As these online, savvy consumers search for answers, reviews, and tips to convince them to make a move, your company can answer that call. David Meerman Scott, author of "The New Rules of Marketing and PR" writes, "Content drives action".
My father is a small business owner who is often troubled by months with little business. He is a contractor who more often than not works outside, and as such, he is inundated with business in Summer, and sits idly in the cold Fall, Winter and early Spring. I've suggested to him that a website or blog would help with his attempts at filling empty months. Despite there being a great deal of
seasonality
in the industry he works, extending his reach may guarantee work in the slow months.
What a website could do for him is immeasurable. He realizes that he will not be able to do the work he does for the rest of his life. It's tough, manual labor, and he really ought to consider expanding. He first needs the demand, which is where the Internet comes in. But simply having an online presence won't guarantee that you reach more customers.
Scott wrote about an experience he had when looking for a new car, a similar process I am now going through. He was put off by the big car companies and their lack of person-ability on their sites. I asked myself, "Why would a company with such a large, real-world presence, not want to offer the things that customers seek out most, like reviews, pictures, forums, and other ways to really learn about the products they sell?"
Why do we assume that big companies need boring and often times stale websites? It seems to be protocol to have a clean, professional website that is devoid of any actual content from customers. It is an advertising portal for companies who are trying to get our attention. Like Scott stated, if we are already at your site, you have already captured our attention. There is no need to inundate visitors with advertisements, TV commercials, or pitches. Offer some networking capabilities, some real, live, personal touches, and your website will no longer be an advertising portal, but a useful tool for potential and current customers to network, talk about your products, and probably sell more of your product than your advertising may have ever done.
The Internet has greatly changed the way Marketing and PR are done. Being personable, real, and a resource to consumers will help your online (and offline) journey as a business.
|