________________________________________________________________________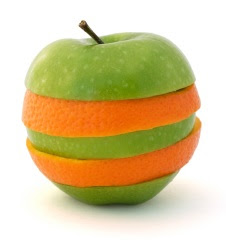 Public relations is becoming a catch-all term. In talking with customer service/loyalty experts over this past week, I've learned that what I advocate for people to do in PR, they advocate for their clients to do in the customer service activities. It's also what I've heard marketing professionals tell their clients to do, and there are countless books and posts on why marketing and PR are more and more related today than they've ever been.
Is there a reason the three areas of a business are still divided in most companies? Wouldn't things work better if they were more integrated, if customer service talked to the PR team, and if the marketing team saw what the customer service department was up to? I think so.
"
What are you hearing,
" you ask, "
that makes you think PR=Customer Service=Marketing
?" The strategies are all the same. The end goals are the same. And the road to which they reach these goals (the tactics) are also the same.
The Goal.

To increase awareness, mind-share, and overall buy-in for what the company is offering, advocating, selling, etc.

The Strategies

. To make their brand easily identified, to make their cause easily accepted and identified

with

, and to create a loyal customer base.

The Tactics

. Connect with customers on a personal level, offer a two-way line of communication, answer questions, offer solutions, just

be there.
The tactics usually include the following:
Using social networking platform

s. Twitter, Facebook, LinkedIn, foursquare, etc. These are all online tools companies can use to get more in touch with their customers, create a more personified brand image, and share information about the firm.


Sending press releases

. Though tied to PR for the past few decades, this is also used in marketing. Press releases are great ways to alert people of new things happening, and great ways to pitch the media.


Having a blog

. If companies would rather not pitch the media and communicate with their customers through this and social networking, blogs can be a great outlet for information sharing.


Hosting forums, chats, chatrooms, etc.

This is a way to provide a way for customers to contact you with complaints, concerns, questions, etc. Customers will talk about you anyways, and with the availability of places for them to do so, they have no reason not to. Why not provide the space for them, so you can more easily monitor and respond to potential crises?

Being more personable

. This can be hard to fake, so it takes actual effort, time, and energy. The company needs to utilize the tools above and actually be available and accessible.


Going above and beyond expectations

. This is something used in customer service, but in PR, you can do the same thing. If you use social media, don't just use it as a way to share your new product, use it to offer great customer service to change the minds of upset customers, creating loyal advocates. Customers are used to companies doing the minimum to satisfy our needs, but satisfying and creating loyal customers are very different tasks.

Do these not all sound like solid ways to reach your PR goals? What about your customer service goals? And your marketing goals? Why, then, are we making the distinctions?
________________________________________________________________________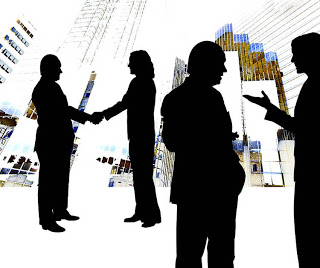 While a lot of public relations activities rely on having great a relationship and rapport with the media, there is more to the PR professional's job duties.
When thinking of the PR pro, many people tend to think of one thing: the press release. (That is all there is to PR, right?) Moreover, traditional use of the press release was to relay and pitch a story to the media (which it is still used for) and only the media. That can be referred to as media relations. While that is an important aspect and role of the PR professional, customer relations is maybe even more important. Many stories and news coverages start from WOM (word of mouth) that a media person hears about or finds interesting. Encourage that WOM, and help it to be positive. Your customers can generate the WOM for free and help to get your company recognized by the media.
The key to remember here is that while in the past, the PR team had a goal to get as many news clippings as possible, the present calls for PR teams who can handle the media and customers. With the ability to reach both (whereas old PR tactics only allowed you to contact the media), why not do both? Unless you are employed for a company stuck using old PR tactics, you ought to be implementing ways to connect and foster relations with both parties. Even if you are employed by a company stuck in the past, make an effort to advocate the use of new PR tactics. (Advocating is, after all, another role of the PR team; your audiences can also include stakeholders in the company.)
Some ways to move your company forward with PR:
Implement social media

. First, see where your customers are participating online, and see if it would make sense for you to go there too.


Use that social media

. Don't just implement it, but

use

it to its full potential to really get a good idea of its relevance.


Connect with your customers

. (That means going beyond sending them a newsletter.) Encourage them to connect by making it easy.


Evaluate your current and future strategies

. What are you doing now? What out of those strategies and tactics are working? What are you going to implement now?


Reevaluate them with time.

After implementing future ideas, evaluate them to ensure they are relevant, effective, and most importantly fostering relations with customers

and

the media.


Implement new strategies

. If you find that some things aren't working, make a new plan or revamp your current one to get the most reach.

Overall, knowing who to target is one of the best ways to success in a PR campaign, whether it be the media or your customers. As I've mentioned before, doing your homework is the surest way to finding that target market. Moreover, know who to hire for your PR needs if you are a company looking to add another team member or even a company looking to do your own PR. Really evaluate your needs to see if an outside PR firm would do the trick or if all you need is to roll up your sleeves; with more and more emphasis online, knowing media contacts isn't as heavily depended upon for the success of your PR plans. Just remember that it really depends on the company and the objectives; a plan that was a success for one company may be a disaster for another.
What does public relations mean to you?
Links to this post
|