________________________________________________________________________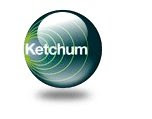 Ketchum Public Relations has been in business for over 80 years. They have won many awards throughout their business lifetime, most recently being the 2009 SABRE Award for the Best PR Program of the year, and the 2009 PRWeek Campaign of the Year Award. Operating in more than 50 countries worldwide, Ketchum has served clients the likes of Kodak, IBM, and Delta. Global headquarters are in New York, New York, with additional headquarters in London, Hong Kong, and São Paulo.
To learn more about this public relations firm, click
here
to be redirected to their homepage where you can find case studies, practices/ expertise, and partner bios.
For tips on finding a job in PR, starting your PR firm, etc., please see my
Career Resources
hub. There, you will find relevant posts on PR careers, PR jobs, and more.
If you are interested in advancing your PR career, the Public Relations Specialist course may be your next step. For more information on the certification program I created, please visit the PRS homepage here:
BusinessTraining.com
.
Click
here
to return to the list of PR firms.
If you would like to add your firm to the list of PR firms linked above, please feel free to
email
me with your information; I would be more than happy to look over your information and add you to the list of profiles.
|