________________________________________________________________________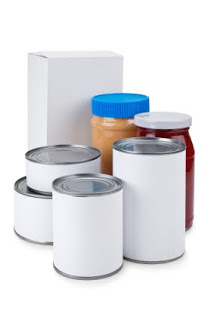 I read an interesting book a few weeks ago, "The 22 Immutable Laws of Branding" & "The 11 Immutable Laws of Internet Branding". The concept that I'd like to share is that of their 3rd Internet Branding Law, "The Law of The Common Name".
Recently, in driving around looking for a nail salon or for a dry cleaners, this law became much more real. I don't know the name of any of the salons or dry cleaners (unless it was a salon I'd gone to more than once, and really enjoyed). The generic name of 'salon' or 'dry cleaner' works really well in the physical world. These companies don't need specific, brand names for a physical bricks-and-mortar company who's location really helps to differentiate them. "I dropped off your jacket at the cleaners on Hall." How convenient!
The story for an online business is far different. How can you differentiate one brand from another if the names online businesses use are generic? For instance, a company named "Shoes.com" dosen't say much about them that would make me visit them over "Heels.com", and I really only know that they sell a generic product of shoes or heels. On the other hand, I know what to find at the DSW or Zappos website, because I know the store and I know the brand.
Another reason website names are crucial to an online business is that, standing alone, away from advertising, marketing, or PR, a website is simply an address, usually comprised of a few words. This means that businesses can no longer rely on their logo, the look of their website or product, or really any other visual characteristic. The website address needs to capture the attention first, and then the logo and other aesthetic aspects come into play. (What pressure!)
So, while a generic name may work on Hall St., remember that there needs to be a way for your customers to distinguish you and your brand, and your brand name ought to instill some sort of desire and wonder, whereas Flowers.com doesn't give off much excitement. It may tell me what is offered there, but that is the extent of the utility the name offers. (In fact, in looking for a website that sells flowers that I could contrast to Flowers.com, my search resulted in other generic flower sites. I suppose, then, that having a generic flower website or brand name won't hurt your business much, but it would definitely benefit you to have a unique name among a sea of generics!)
Having an 'uncommon' name will help you to be more recognizable in the end. If a customer of ThePetShop.com is asked where they got their pet medications, and their answer, "The Pet Store", prospective customers may be confused, and inquire, "Yes, but which pet store?"
It can be beneficial to have a name that helps to bring a new identity to your company. Petco, though a big brand offline, probably does well online, simply because their name is something other than a common name.
|