________________________________________________________________________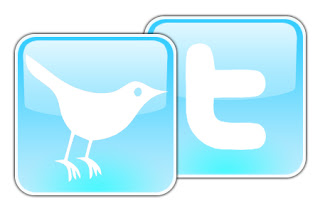 You may be hesitant to use Twitter. You may not understand its value, or even its use. There was even a
study
indicating the large percentage (~40%) of useless content present in Twitter. Despite there being so much useless content, Twitter can be rather valuable for business professionals, companies, and individuals looking to network, share ideas, and promote their businesses.
For instance, Twitter is being used by many bloggers to share articles, topics, and other blogs they've learned to enjoy. I am able to follow other professionals, read useful articles, and pick up some tips and news from around the web. Twitter even endorses itself for the business industry with an article titled: "Twitter 101 for Business". There are a few key points in that article that will help me to reiterate my thoughts on Twitter and it's remaining useful 60%:
Twitter is a quick way to share content with others. Your ideas are instantly online for all to see!
Twitter writes, "[it] is a communication platform that helps business stay connected to their customers."
In addition to staying in touch with customers, it is a great way to stay in touch with other professionals or businesses in your industry, and is an effective way to share ideas and brainstorm with the aforementioned individuals.
Twitter sums it up pretty well for businesses who use the site: "As a business, you an use it to quickly share information with people interested in your company, gather real-time market intelligence and feedback, and build relationships with customers, partners, and other people who care about your company."
The most useful and base-line characteristic of Twitter is that it is a great social networking site. With short, 140 character sentences, you can immediately share content, redirect visitors to your site, and suggest other sources of information for those that follow your tweets. Public Relations Blogger has been picked up from time to time by other Tweeters, and has in turn generated some traffic. (Because of my blog being picked up, I am more inclined to link to their blogs or content as well, so networking in this industry (or any) is a crucial component of brand building if you'd like to make some connections.
It's amazing to think that this website started in 2006 as an experiment. It sure has come a long way since then.
|