________________________________________________________________________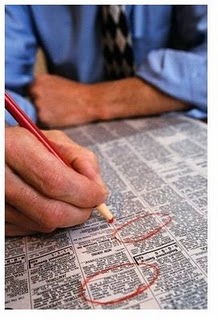 An entry level public relations position can look like many different things. Ultimately, it comes down to the hiring company and the amount of responsibility they want to grant to new employees. There are opportunities within a company as a part of their in-house PR team, and there may be opportunities in an outside public relations firm. With different responsibilities comes a different job title. As such, there are varying names for an entry level PR job. Some include: public relations professional, public relations specialist, public relations account executive, financial public relations assistant, public affairs coordinator, communications coordinator, entry level account managers, and external communications specialist, to name a few.
(For descriptions of some of the job duties a PR professional may have, click
here
.)
Generally an entry level public relations job is filled by recent graduates who studied in public relations, marketing, communications, or advertising. A masters is likely to give you an edge over someone with a bachelors, but there are many firms that will hire an individual with an undergraduate degree.
Good places to look for entry level jobs include Yahoo!'s
HotJobs
,
Monster
,
Employment Crossing | PRCrossing
, your college's or university's job board,
SimplyHired
, and
LinkedIn
.
(For more tips on finding a job in the PR industry, click
here
.) Another cool place to look could be the blog titled One Day One Job, which features a new business and their entry level opportunities every day. There's also an internship version, so keep your eyes peeled for some intern opportunities.
As with any job search, it takes effort, time, and perseverance to find a job, and public relations is no exception.
|