________________________________________________________________________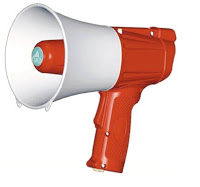 Though it may seem difficult, there are some simple ways to gain publicity for your company or firm. It may not be free, but it is cheaper (and usually seen as more credible) than advertising.
Here is a list of some things you can start doing to increase your publicity that you may or may not already be implementing:
Business Cards: Make some for your employees or team so that when they network they are a walking, talking advertiser and advocator for your company. Ensure that the card includes your logo, you company name, and your website, which leads to the next point:
Company Website: If your company lacks a website you are losing out on the millions of users who are already plugged in to and surfing the web. Your website is like a virtual store front that needs to be available to as many people as possible. On top of having a site, spend the time in making it presentable, aesthetically pleasing, and work on search engine optimization (SEO) which will grow your traffic and grow your exposure. If your website is old, outdated, and never updated, you may get traffic, but you may also ward of business. It takes a matter of seconds for a reader/ visitor to decide if they like your website (and in essence your company) and if they are turned off by looks alone your website and your company will surely suffer.
Company Header: This can be a small monthly cost (in comparison to other sorts of advertising) and can be used in every piece of mail you send out. If you are writing to businesses for donations or inviting customers to a company event, send it out on paper with the company header. Put your company's information, your website, and a way to contact you. This is a great way to reiterate your company to readers. Use this header in emails too, such as your newsletter or reminder about events.
Press Releases: So long as you pick someone with excellent writing skills, and they follow some guidelines on how to write a press release, your press release should offer some additional and low cost publicity. There are a few websites that offer free distribution of your press release, though if the story is big enough it might be in your best interest to pay a small fee for someone else and someone bigger to distribute it for you.
Host an Event: Whether it be an opening party or a fundraiser for a local community effort, an event could be a great place to get some publicity. In addition to releasing a press release about this sort of event, local papers and news-channels may broadcast information about the event for you. You can also add it to local events calenders online. Put the information on your website, and send out a newsletter, incorporating the company header, and this can grow your web traffic too. When adding your company's event to the calenders, be sure to add your website address and a way to contact you should there be any questions.
Use Promotions: Even if the promotions are not used, or people do not meet the requirements, it still gets customers in the door and it can usually help to increase sales. If anything it increases brand and company awareness, which can lead to future sales or customers. Promotions such as free samples or rebates can increase store or online traffic, and can also serve as a press release story (if the promotion is good enough), or warrant a newsletter be sent out to announce the promotion.
Though these are just a few things you can do to get some publicity, they are effective and can really give your company a boost it can use.
Tags: publicity promotion, business promotion, public relations promotion, free publicity, public relations tips
|